The cost of a kitchen remodel can vary widely depending on various factors such as the size of the kitchen, the scope of the project, the materials used, and the level of customization desired.  Additionally, considerations for adding or removing walls or relocating plumbing fixtures, can drive costs upwards.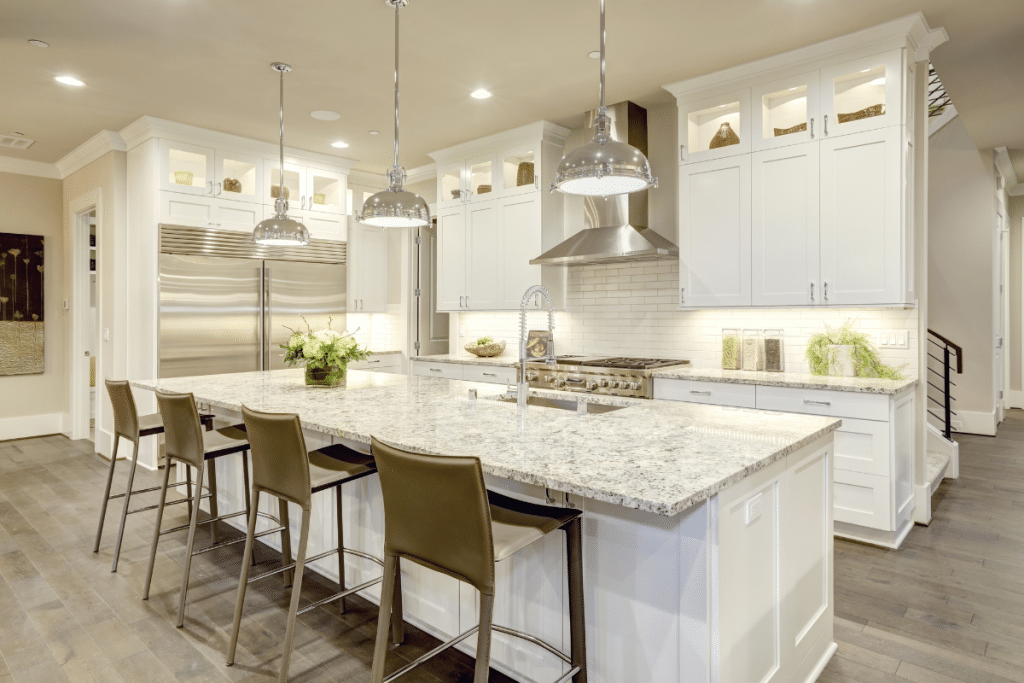 According to the 2022 Cost vs. Value Report (www.costvsvalue.com) and based on a 200 sq. ft. room, for the midrange of a kitchen remodel in the Twin Cities, you're looking at $79,886.  This includes:
New semi-custom wood cabinets, including an island and new hardware
Replacing countertops
Installing new mid-tier plumbing fixtures
Installing LVP flooring
Energy-efficient range, vented range hood, refrigerator, built-in microwave, dishwasher, garbage disposal
Custom lighting
Finishing with painted walls, trim, and ceiling
To do a major upscale kitchen remodel, you're looking at $155,963.  This includes:
Upgrade to top-of-the-line custom white cabinets with built-in sliding shelves and other interior accessories
Quartz countertop
Tile backsplash
Built-in refrigerator, commercial-grade cooktop and vent hood, wall oven, and built-in microwave unit
High-end undermount sink with designer faucets and water filtration system
New general and task lighting, including low-voltage undercabinet lights
Tile or similar flooring that looks like wood
A kitchen remodel has the potential to yield a high ROI compared to other home improvement projects. A well-executed kitchen remodel can significantly increase the value of your home and attract potential buyers. According to Remodeling Magazine's "2022 Cost vs. Value Report," the average ROI for a minor kitchen remodel in the Twin Cities was estimated to be around sixty-seven percent.
However, it's important to note that ROI can vary based on individual circumstances. Factors such as the current condition of your kitchen, the local real estate market conditions, and the preferences of potential buyers in Woodbury and the surrounding area will influence the actual ROI you may experience.
To get the most accurate estimate specific to your remodel, contact us and we can get you closer to either loving where you live or getting you a greater return on your investment to renovate.
©2022 Zonda Media, a Delaware corporation. Complete data from the 2022 Cost vs. Value Report can be downloaded free at www.costvsvalue.com.