WE'RE A DIFFERENT KIND OF REMODELER… AND THAT'S SOMETHING WE'RE PROUD OF!
We start every project like one that's ready to go! That's why we spend so much time doing 3-D models, detailed estimates, even selections and mood boards with you before you pay or sign a contract. Spending so much time up front with you on your project builds trust and an understanding before making any commitment. Discussing the project in detail early on helps us avoid surprises during construction. On top of that, we pride ourselves on being open, honest, and fair with our prices, and we have a team of people that excel at communication and project management. We are unlike any other remodeler in the industry….and we love it!
SpaceTurtle Construction is a design-build residential & commercial remodeler. Our Services include basement finishing, kitchens, baths, additions, and other home upgrades. Unlike other remodelers, we offer full design services to make sure your renovation is exactly what you want. We specialize in remodels that specifically increase home value and usability. Years of experience and quality construction guaranteed.
Free on-site consultation
Free virtual 3-D renderings
Free design/ideas meetings
Free detailed estimates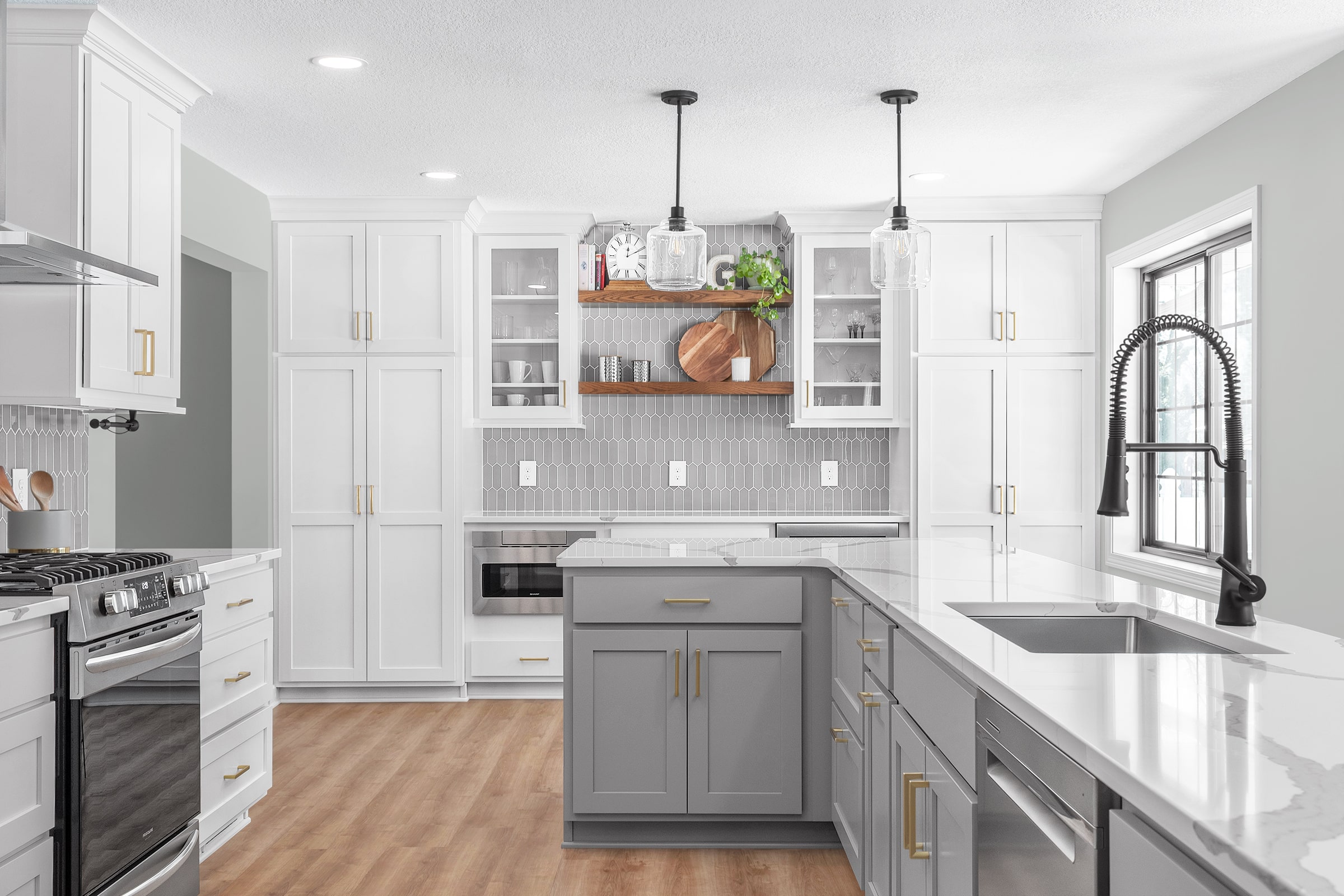 We were stumped when we tried to name our company. We knew we wanted to combine our love of space and astrophysics with our passion for animals and nature. Someone made a quick doodle on a yellow napkin of a turtle with an astronaut's helmet and SpaceTurtle was born. It's memorable, quirky, and fun. Just like us. Plus… who doesn't like turtles??
What Our Clients Are Saying
We are completely happy with the transformation…

"We appreciated the thoughtfulness of the team.  We are confident in selecting SpaceTurtle with future projects."
Angie & Jeff W.
Woodbury, MN (2023)
Helped us achieve our dreams...

"We would HIGHLY recommend SpaceTurtle for any of your remodeling needs. Marie & Cody helped us achieve our dreams for a beautiful new dining room! "
Barb & John C.
Woodbury, MN (2023)
Highly recommended!!

"Best construction crew I've ever worked with! Highly recommended!!"
Kim H.
Minnetonka, MN (2023)
Would not hesitate to engage their services again

"Based on our experience, we wholeheartedly recommend Space Turtle Construction. Their professionalism, expertise, and ability to handle challenging tasks with finesse make them a reliable and trusted choice. We are extremely satisfied with their workmanship and would not hesitate to engage their services again for future projects."
Tresa E. 
Hudson, WI (2023)
We will be using SpaceTurtle for all future projects...

"We've already started thinking about our next projects around the house and SpaceTurtle will be the only call we make!"
Alli & Cory T. 
Lake Elmo, MN (2023)
Can't imagine utilizing any other team in the future...

"You and your team deserve every ounce of praise for the beyond amazing job you all did."
Chris & Kacie S. 
Woodbury, MN (2023)
I would hands down recommend them to ANYONE!

"This company is absolutely amazing. They were kind and professional from the minute I met them…"
Nicole & Mike R.
Woodbury, MN (2023)
Provided options I never thought of!

""I was first drawn to SpaceTurtle Construction for their support of the Animal Humane Society."
Nikki R.
South St. Paul, MN (2023)