Today's Mood Board is Yesterday's Photo Collage
Remember the days of having to cut out pictures and text from magazines and newspapers to make photo collages for a school project or just for fun? The ten-pound JC Penney catalog was a great source of images as well as the infamous "Bop" magazine from the 80's.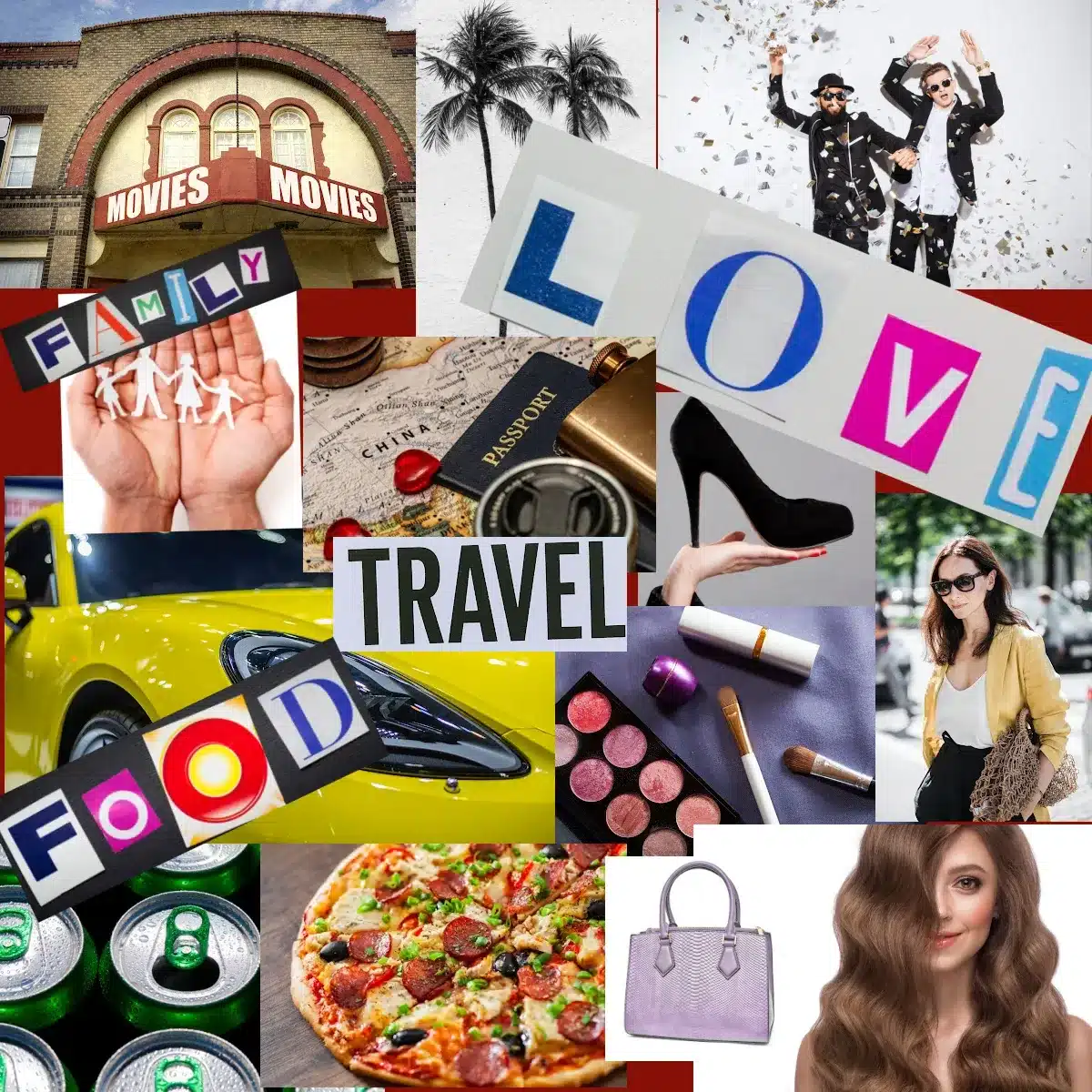 Well, today's mood boards are similar, but the digital era has made these much easier and a lot more fun to create. And, with the breadth of information available on the Internet, hello Pinterest, the options to incorporate into a mood board are truly limitless. Some common questions that pop up are…
I have a Pinterest board is that a mood board?
Nope. Pinterest is a messy collection of links, pictures, blogs, and advertisements. A mood board is a visual representation of your ideas to incorporate into your design project. It is a great exercise to go through to help you explore all your ideas and determine what is your style, your color preferences and ultimately the overall look and feel you're attempting to create with your project.
A mood board can also bridge the gap between a verbal discussion and a visual presentation with an interior designer. It's a perfect solution to ensure you're both on the same page. Further a mood board will help with gathering inspiration, experimenting with options, concepting, and ultimately planning the project.
Who creates a mood board?
Anyone can do it, but if you are doing a large remodel or paying a designer to help style your home, they should be creating something to help you visualize your project. Often interior designers have physical mood boards that might have fabric samples, paint colors, carpet, window treatments, wallpaper samples, etc. Most remodelers create virtual mood boards that include the hardware of the home. These would include faucets, fixtures, door styles, trim moulding, flooring, lights, etc. They'll likely help represent the space of the home and not necessarily the style. Both types of mood boards are important but be sure to stick with the experts. An interior designer might not know to use a solid core door on the bathroom and baby's room like a remodeler would. Alternatively, a remodeler might not be the best fit to match throw pillows with an accent chair.
Here are 3 types of interior design mood boards that will hopefully help guide you in things to consider.
1. Furniture and décor items
The first type of mood board brings together the physical elements that will fill your space such as
furniture and decor items.
These boards are a great opportunity for you to put all your pieces side-by-side to see how they look together. It's a great tool that allows you to whittle down selections and create a cohesive look. Take some pics of what you already have and add them to the board. This is a great way for you to see how new pieces may look with items you already own.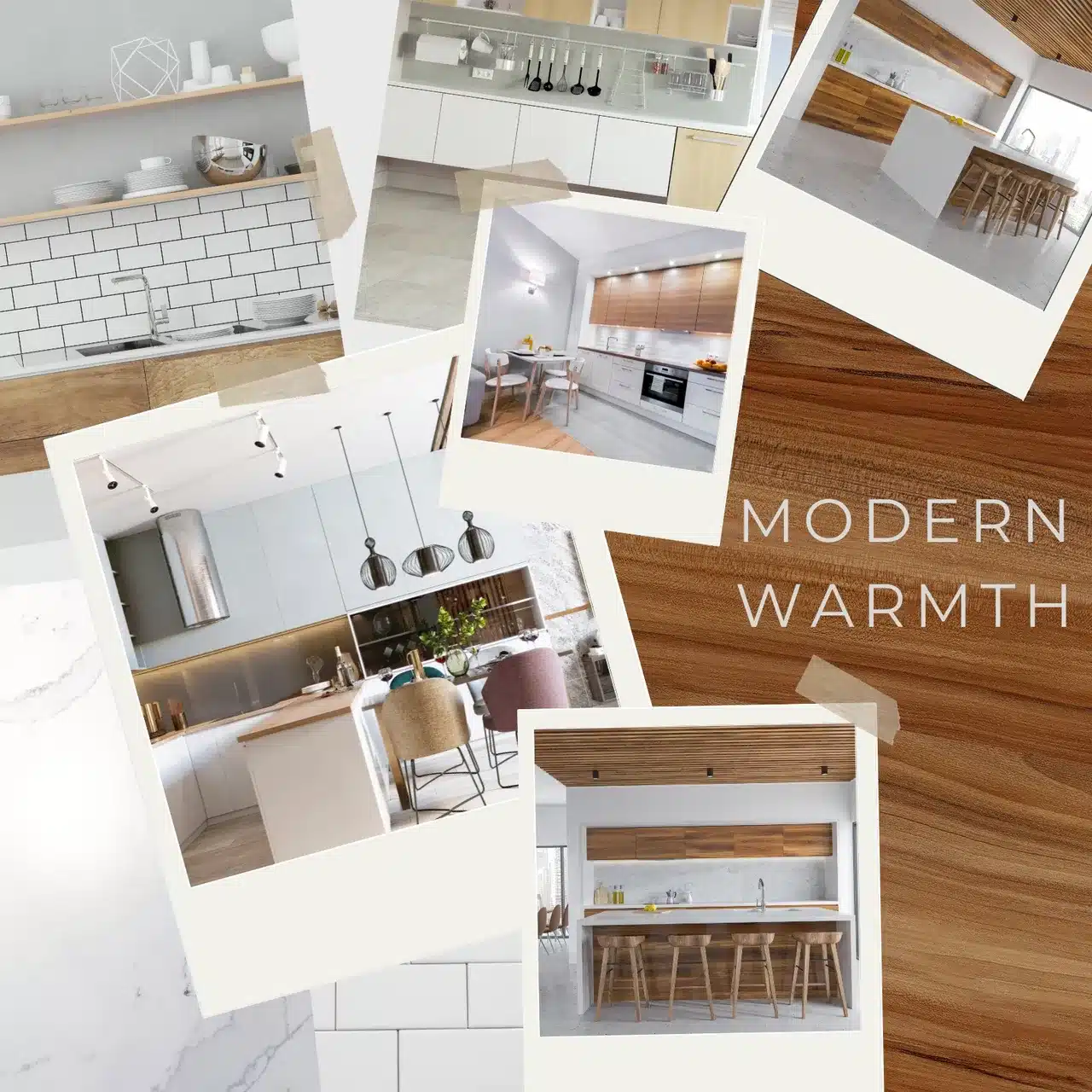 2. Functional planning
The second type of mood board focuses more on
function and
spatial planning
. This type of board gives you the opportunity to play with structure of your home. These mood boards focus on some of the more permanent items you might be putting in your home. A good example is a holistic view of a kitchen. While you can swap out accent pillows, cabinet color, countertops, and backsplashes aren't something you might change in a few months. Ask yourself if you want a white sink with a white countertop or if you want to match the perfect black faucet you purchased. If it's nailed down, screwed in, or glued you should know if it creates a cohesive look.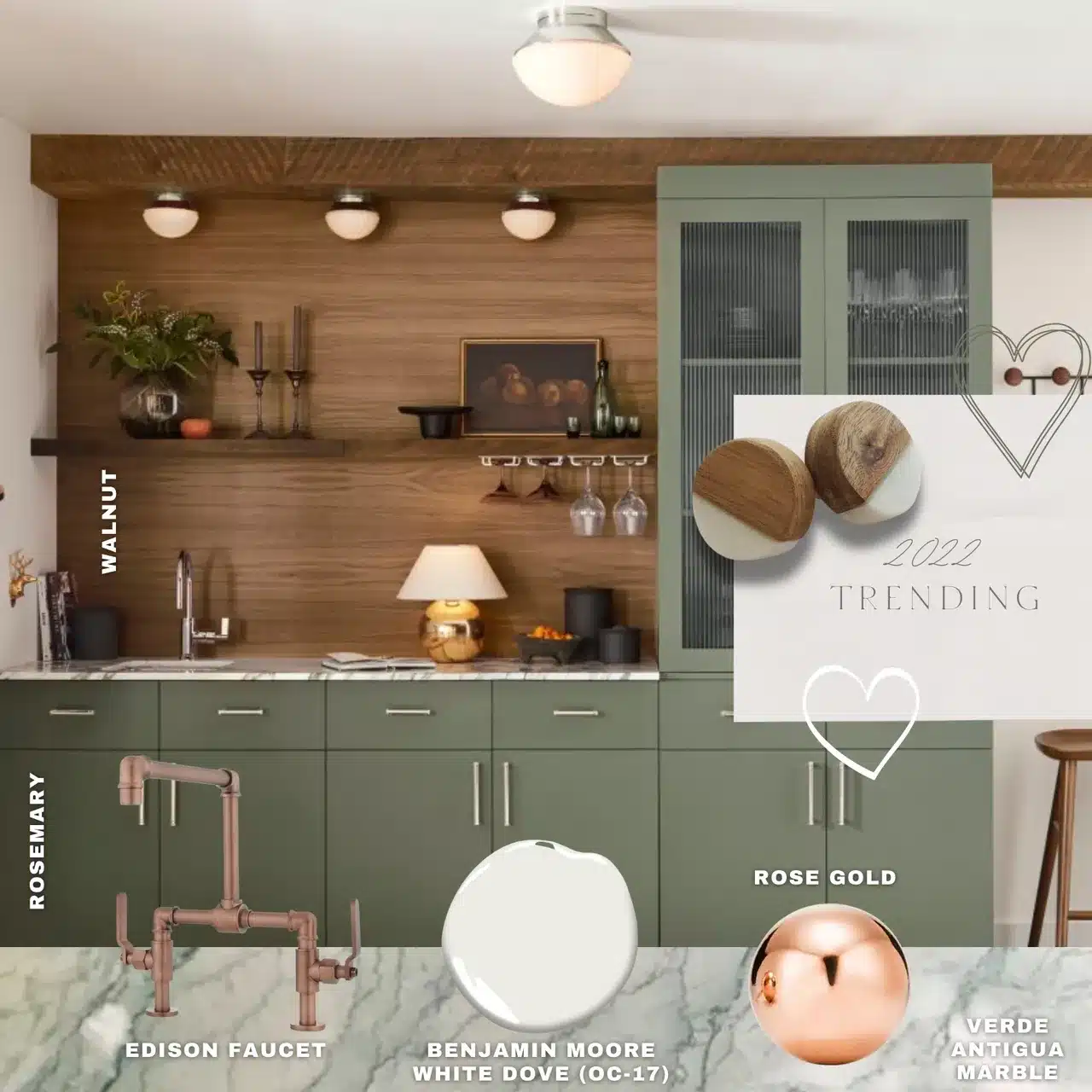 3. Vibe Check
The third type of mood board can be a bit more elusive for some people. This board is all about a collection of images that may
evoke a certain feeling, mood, emotion, or vibe
. The intent with this board isn't' that the images match, but rather they pull together things you love or are naturally drawn to. Sometimes pictures of dark wood, old books, and glass of scotch can help evoke the vibe of a personal library. You might want to embody fuzzy blankets, sunshine, and a glass of hot tea in your renovated sunroom.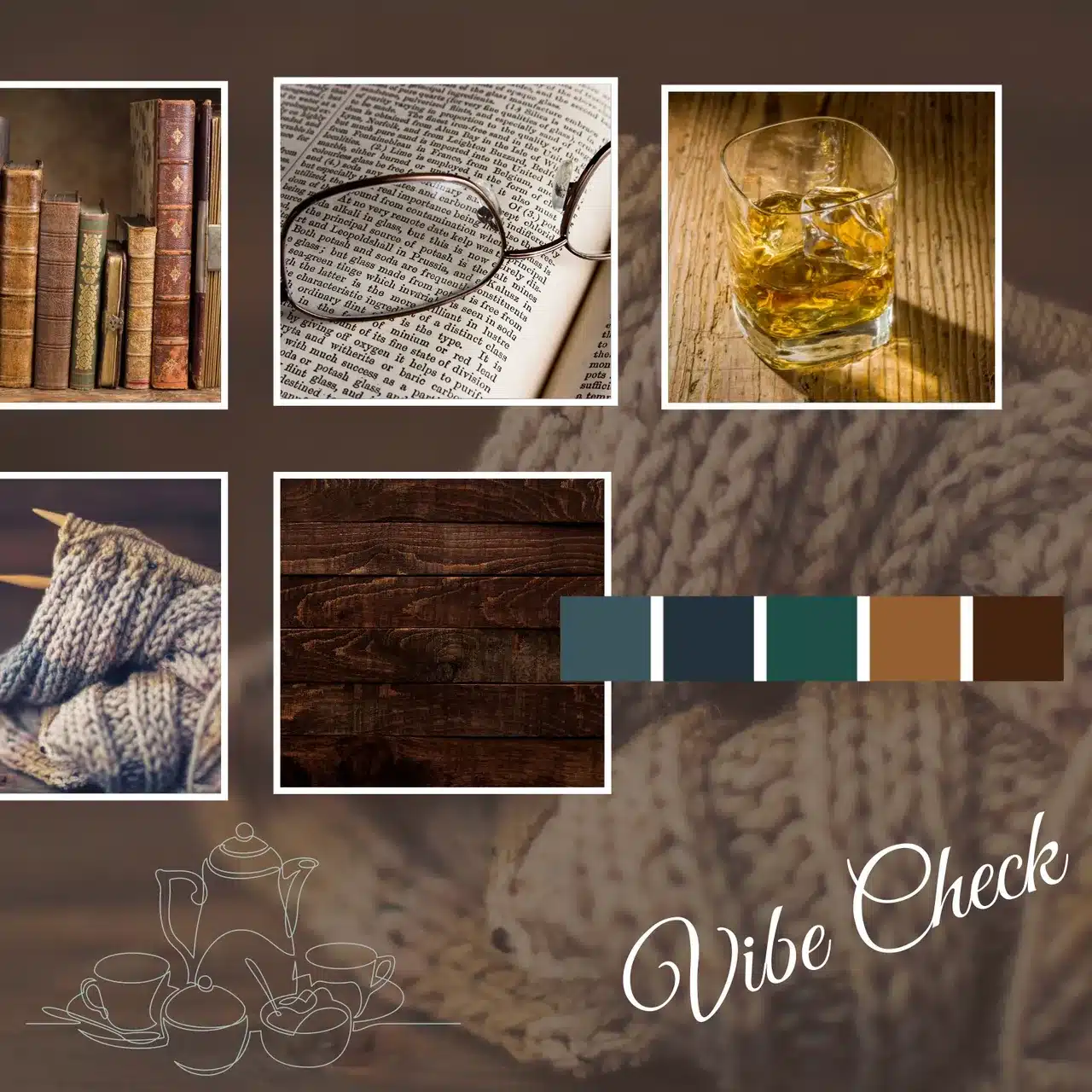 Whatever type of board you find most helpful or inspiring, any one or combination of these boards can aid in the process of creative discovery. Remember, this is a great tool if you are a visual person who likes to see how a design comes together before committing. Ultimately, a mood board is where your vision comes to life!
Not sure where to start? Feel free to check out some of SpaceTurtle Construction
mood boards
that we've created for our clients.